l'Agence Nationale d'Approvisionnement en Eau Potable en Milieu Rural (ANAEPMR) BENIN
Using UtilitY85 to provide universal access to clean drinking water to every Beninois by 2021.
The provision of water includes an in-depth sectoral reform of a new governance framework and restructuring the way facilities were managed. Universal access is not only about boreholes, pump stations, water towers but also about guaranteeing the quality of service meeting a professionalism in the management of water supply in rural and urban areas.
The water sector in Benin was operating with old infrastructures, only 42% of the public water services were operational or less – if failure rates were calculated – and most of the them in poor state of repair.
Breakdown rates were in excess of 25%, management of water networks was unprofessional, and agents – who had been operating and managing these facilities on a lease basis – were not respecting the contract relationships with the government.
Water service supplies were only at 35%, leaving out 65% of population of Benin without access to either a tap from a standpipe or a tap at home.
Serious lack of professionalism in the management of systems. On average, of every 100m3 water pumped, only 60% was recovered and invoiced. Converting a 40% loss in water revenue, leaving a significant impact on the business and environment.
To acquire large investments for adequate infrastructure, particularly in rural areas.
Achieving the objective of access to water for all by 2030 (UN SDG 6), particularly to accelerate the transformation of water sector by accompanying it with modern methods and tools for a professionalized water service management.
The vision of the Government of Benin is to end small, poorly managed, badly defined systems with insufficient capacity and limited distribution (networks servicing only a single village).
Set up a mechanism with tools to accurately monitor, document, evaluate and analyse in real time, the performance of the sector. A traceable management of all network systems and its quality of service to qualify all investments made in the water sector.
Achieve network water losses of 15% and commercial recovery of 98% within 10 years
UtilitY85 makes the water sector attractive for investors, de-risking at every stage, while enabling to make the required change
Deploying UtilitY85 platform to digitally document the entire country's AEV and network system online.
Serving the entire production-distribution-marketing-regulation continuum in both urban and rural sectors.

Control of network assets
Control of operations
Security of transactions from handover to recovery
Development of optimized customer relationship
Knowledge of the performance from the granular level- the service of an individual water point to the whole water system of the country.

Control over client portfolio, knowledge of individual customers and identification of the location of every tap, water towers, and energy stations. We know what is being delegated and in what condition, we can prescribe the expectations, life span, maintenance, volumes pumped.
Made it possible to make water sector attractive for public and private investments in both urban and rural areas, better able to meet the expectations and objectives of access to water for all.
Access to clean water is human right,
not a privilege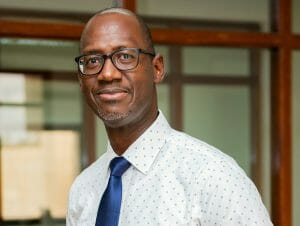 All of Benin's 649 systems are digitized and known, and the exploitation of these systems is progressively reported in real time on UtilitY85 with mobile terminals. Better still, we now have control of all  customer portfolios on this platform. We know all the customers and all the taps that are out there. We are comfortable today to talk about the systems. In one click, we can locate all the village water supply and its service rate in real time.